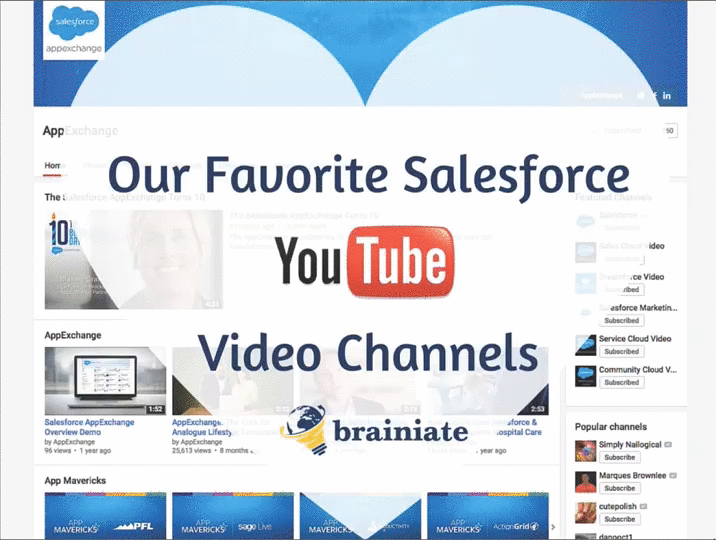 Staying "in the know" on all things Salesforce is a tremendous undertaking.
Our goal is to try and make this easier for Salesforce Developers, Administrators and Users.
In this article I'll share our favorite Salesforce YouTube video channels, which we find insightful, educational, inspirational and sometimes even entertaining:
-----------------------
About the author: David Giller
David Giller a Salesforce Trainer, Consultant, Blogger & Author. Although he started his professional career as an attorney, he entered the world of enterprise-scale IT management at NBCUniversal, and continued at GE Capital, where he was first introduced to Salesforce & became known as "The Salesforce Guru." David is now CEO of Brainiate. You can read more about David's bizarre career path here.
Don't miss a post!
Subscribe to this blog
via email, or add this blog to
your Feedly
.